'In Celebration!' – The Blaze of Noon
Friday 11 November 2016
Moving from the 15th Century Italy, to the present day London, three poets, Dante, Milton and a young man living in 21st Century Greenwich, struggle to come to terms with life's greatest mystery with decidedly complex results.

The Blaze of Noon

7.00pm, Friday 11 November 2016
Tickets: £12.00, advance booking only
For tickets / further info, email: info@thefanmuseum.org.uk or call: 020 8305 1441
This semi-staged rehearsed reading, featuring a cast of 6 professional actors playing 14 roles, is only suitable for adult audiences and its mix of high drama, high comedy and highly questionable behavior and intellectual speculation should not be missed.
Adrian Drew is the author of over 30 plays that have been staged on the London Fringe, in regional venues and one Off Broadway and The Blaze of Noon promises to be his most challenging yet.
Praise for his previous productions include:
"Challenging and fascinating."
Jenny Cooper – The British Film Commission.
" An exciting writer."
James Haddrell – Artistic Director Greenwich Theatre.
" A resonant style… poetic, affecting and memorable…"
John McGrath – Artistic Director, The National Theatre Wales.
" Quite, quite, wonderful !"
Thom Racina – Screenwriter.
Tickets include admission to the Museum as well as interval drinks and seasonal snacks. All of Adrian Drew's theatre showcases have sold out weeks in advance, so early booking for this seasonal treat is absolutely essential. The show is suitable for adult audiences only.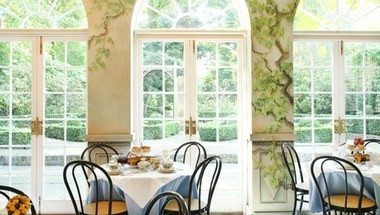 Private Hire
Make the museum the location for your next special event.
Social Media
Connect with The Fan Museum elsewhere online
Join the Newsletter
Get regular updates on upcoming events and new displays.