Curator in Residence
Saturday 19 November 2016
The Fan Museum is delighted to offer a schedule of short talks and other activities on Saturday 19 November 2016.

Each month, one of the museum's curators will be in residence to present a variety of talks and activities exploring different elements of the museum's displays and collections.  Talks will be given hourly on a range of different subjects such as the art of fan painting, an Elizabethan fan and the current exhibition, Town & Country.
The schedule for each event can be found on our website (below), Twitter and in the museum itself.
Saturday 19 November 2016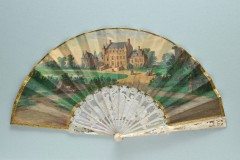 with Camilla Hiscock

13.00hrs – Fine Art Fans
(Green Room)
A focus on painted fan leaves by fine artists Walter Sickert and Paul Gauguin.
13.30hrs – Town & Country
(Upstairs Gallery)
Highlights of the museum's current exhibition 'Town & Country'.

 All talks should last approximately 15 minutes and are free of charge.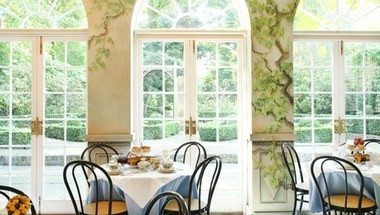 Private Hire
Make the museum the location for your next special event.
Social Media
Connect with The Fan Museum elsewhere online
Join the Newsletter
Get regular updates on upcoming events and new displays.