Extra Fan Making Workshop
Saturday 16 May
Due to high demand we have added in an extra Fan Making Workshop on Saturday 16 May! This session is conducted by an experienced tutor who will not only provide expert guidance, but also a wealth of knowledge about the history and craft of fans.
The classes start at 14.00hrs and last approximately 3 hours during which the participants will make two fans: one of the traditional Chinese shape, the other of the Fontange shape, an early 20th century design. Fan Sticks, equipment and tea/coffee and biscuits are provided by the Museum, all you have to bring with you is two different sheets of paper. Gift wrap is suitable, but not too shiny or folded.
Bookings
Bookings must be made in advance as numbers are limited to a maximum of six persons. Children (who must be over 12 years of age) should be accompanied by an adult. For further details or to check the availability of a particular class, please contact The Fan Museum by e-mail: j.munday@thefanmuseum.org.uk or call 020 8305 1441
Workshop Cost: £25.00 per person
A (non-refundable) deposit of £5.00 is required to secure your place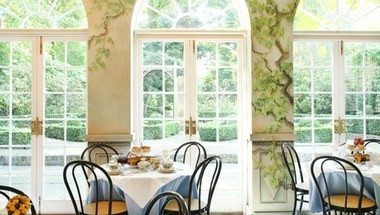 Private Hire
Make the museum the location for your next special event.
Social Media
Connect with The Fan Museum elsewhere online
Join the Newsletter
Get regular updates on upcoming events and new displays.