A Waving Field of Feathers: Feathers, tradition and fashion at the British Court.
Thursday 21st June 2018
An illustrated lecture by Dr Joanna Marschner (Senior Curator, Historic Royal Palaces).
To coincide with The Fan Museum's summer exhibit, A Bird in the Hand, Dr Joanna Marschner will give an illustrated presentation on the above subject, revealing how feathers – and in particular those of the ostrich – have played significant and symbolic roles within Court attire throughout the ages.
Tickets are £7.50 and include entry to the Museum plus light refreshments before the lecture. The Museum will be open to ticket holders only from 18:30, the lecture scheduled to start promptly at 19:30.
Tickets are available to purchase here.
Alternatively, contact The Fan Museum on 0208 305 1441 or info@thefanmuseum.org.uk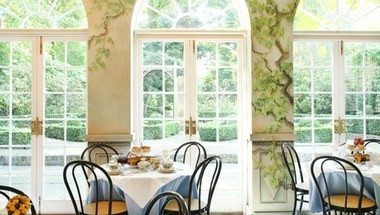 Private Hire
Make the museum the location for your next special event.
Social Media
Connect with The Fan Museum elsewhere online
Join the Newsletter
Get regular updates on upcoming events and new displays.