'In Celebration!' – Chinese Export Fans
Monday 07 December 2015
To coincide with The Fan Museum's upcoming exhibition, 'Made in China' (05 September – 31 December 2015) The Fan Museum's founder and director will give a fascinating talk on the rise and fall of Chinese export fans.
Chinese Export Fans – History & Types
7.00pm, Monday 07 December 2015
Tickets: £7.50/£5.00 (Adult/Student), advance booking only
For tickets / further info, email: info@thefanmuseum.org.uk or call: 020 8305 1441
This illustrated talk will shed light on our exhibition, which showcases the very best of Chinese export fan design from The Museum's rich collection of Chinese export fans, along with highlights from the Edrina Collection. It is an exciting collaborative project between The Fan Museum and Hong Kong-based author, collector and philanthropist, Edwin Mok, and will also feature porcelain and lacquerware lent by the Oriental Museum, Durham.
Early booking is essential, as all of the previous 'In Celebration!' events have sold out well in advance. The 45 minute lecture begins at 7pm sharp, with a drinks reception to follow. Admission to the museum's exhibition is included in the ticket price (doors open from 6.30pm).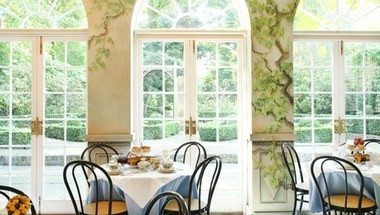 Private Hire
Make the museum the location for your next special event.
Social Media
Connect with The Fan Museum elsewhere online
Join the Newsletter
Get regular updates on upcoming events and new displays.