A Chinese Opera performance by Kathy Hall.*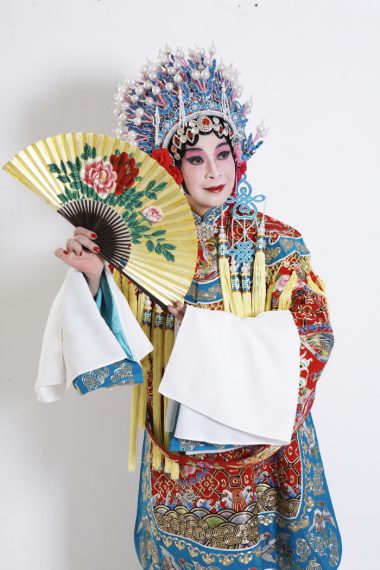 Acclaimed artist, Kathy Hall will enchant you with a beautiful performance of In Pursuit of the Dream from the Kunqu Opera: The Peony Pavilion. This particular scene is most well-known for its intricate and most elegant fan movement.
Kathy Hall was Founding Chair and Chief Executive of the London Jing Kun Opera Association (2002-2014). She has since continued to practice and teach both Peking Opera and Kunqu Opera in the UK, under the name London Chinese Opera Studio.
The performance starts promptly at 7:00pm.
There is a drinks reception and an opportunity to visit the Museum's exhibition from 6:15pm.
Tickets: £15.00 / £12.00 for Friends of The Fan Museum.
Advance booking only.
Please telephone the Museum on 020 8305 1441 or click the Eventbrite link below to purchase your ticket. For further information please contact info@thefanmuseum.org.uk
Eventbrite: https://www.eventbrite.co.uk/e/in-celebration-in-pursuit-of-the-dream-tickets-72668181487
*With English and Chinese subtitles.