Pots with Attitude - British Satire on Ceramics, 1760-1830
Monday 5th March 2018
An illustrated lecture by Patricia Ferguson.
To coincide with our new special exhibition, Early Printed Fans, Patricia Ferguson (Project Curator, Monument Trust, 18th Century Prints and Ceramics, British Museum) will deliver an illustrated lecture relating to her fascinating exhibition at the British Museum, Pots with Attitude: British Satire on Ceramics, 1760 – 1830.
Tickets are £7.50 and include entry to the Museum plus light refreshments following the lecture. The Museum will be open to ticket holders only from 13:00, the lecture scheduled to start promptly at 14:00.
Booking: Tickets are available to purchase here
Alternatively, contact The Fan Museum on 0208 305 1441 or info@thefanmuseum.org.uk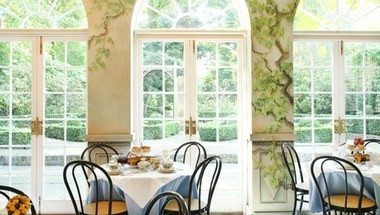 Private Hire
Make the museum the location for your next special event.
Social Media
Connect with The Fan Museum elsewhere online
Join the Newsletter
Get regular updates on upcoming events and new displays.