"In Celebration!' – Song of Myself : A 200th Birthday Celebration of Walt Whitman
Friday 31st May 2019, 7.30pm
Song of Myself is a celebration of the great American poet Walt Whitman, written for the 200th anniversary of his birth by Wayne Adrian Drew, whose earlier play about Whitman, "The Democracy of Oaks", was rated 'Truly Magnificent!' by Whitman specialist and founder of the US website: www.dinnerwithwalt.com. It achieved sell-out performances and considerable critical acclaim.
This new one act bravura monologue, stars celebrated Canadian actor Peter Barrow who has had many leading roles in plays by Ibsen, Tennessee Williams, Wycherley, and the odd Agatha Christie too.
Song of Myself, in which the poet speaks about his life, and reads from his works, comes to London for just one evening on the actual 200th anniversary of Whitman's birth. As it will be presented in the tiny, exquisitely painted Orangery of the Fan Museum to ensure an intimacy in which guests will actually feel they are meeting the great poet himself, early booking is essential.
Writer and director Wayne Adrian Drew said: 'Working with Peter on "Song of Myself" was an extraordinary experience. Within moments of reading the script he became Whitman, and radiated his charm, intellect, wicked sense of humour, and profound and all embracing humanity. Now, as far as I'm concerned, Peter Barrow is Walt Whitman!"
Tickets: £15.00, advance booking only, includes light refreshments and an 'after hours' invitation to view the Museum's treasured collection prior to the show.
Doors open 6.30pm
For tickets / further information, email: n.garratt@thefanmuseum.org.uk or call: 020 8305 1441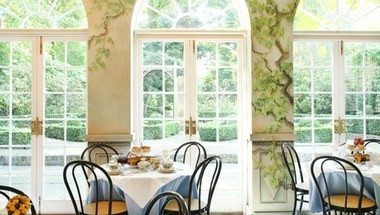 Private Hire
Make the museum the location for your next special event.
Social Media
Connect with The Fan Museum elsewhere online
Join the Newsletter
Get regular updates on upcoming events and new displays.