'In Celebration!' – The Darkling Heart
Friday 27 November 2015
Award wining author Adrian Drew's new play, The Darkling Heart, is an entertainment in two parts that relates one of the world's great but complex love stories.
The Darkling Heart – Christmas with Thomas Hardy.
7.30pm, Friday November 27th 2015
Tickets: £12.00, advance booking only
For tickets / further info, email: info@thefanmuseum.org.uk or call: 020 8305 1441
In 1870, the novelist Thomas Hardy, who was at that time a young architect, met Emma Lavinia Gifford and high on the Dorset cliffs they fell in love. However the 37 years of marriage that followed were troubled to say the least.
Rich in little known and fascinating historical detail, the Fan Museum's new Christmas show is filled with comedy and pathos as accomplished actors Richard and Christine Holliss, prior to the show's tour in 2016, present the moving story of two remarkable lives and the love & hatred that transcended even death itself.
Tickets include admission to the Museum as well as interval drinks and seasonal snacks. All of Adrian Drew's theatre showcases have sold out weeks in advance, so early booking for this seasonal treat is absolutely essential. The show is suitable for audiences over 16 years of age.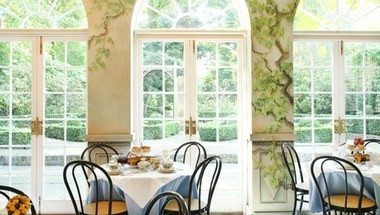 Private Hire
Make the museum the location for your next special event.
Social Media
Connect with The Fan Museum elsewhere online
Join the Newsletter
Get regular updates on upcoming events and new displays.