Museums at Night: Made in China
Friday 30 October 2015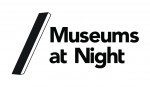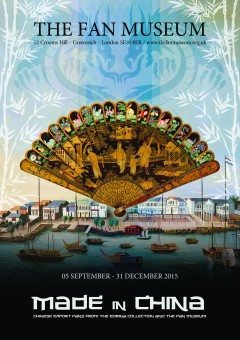 To mark the occasion of its latest exhibition, the UK's only museum devoted to the history of fans and art of fan making opens its doors from 18.00hrs to 21.00hrs on Friday 30 October, as part of Museums at Night…
'Made in China' traces the evolution of Chinese export fan design from its emergence toward the end of the seventeenth century to its eventual decline in the latter part of the nineteenth century. A display of over eighty fans shows how Chinese fan painters/makers responded to demand from the West for luxury goods of Chinese manufacture. Join Museum founder Helene Alexander MBE & Curator Jacob Moss for an action-packed evening featuring short talks on a variety of fan-related subjects (including guided tours of 'Made in China') plus a unique demonstration of the art of Chinese paper cutting by acclaimed artist Jessica Palmer – a dynamic 'real-time' response to the exquisite objects on display.
Jessica Palmer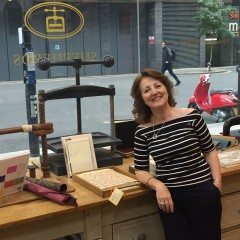 Jessica trained as an illustrator and in 2008 she started to evolve the techniques in paper  art – paper cutting, collage and 3D paper sculpture – that make her work so distinctive and popular. Her work is commissioned for public installations, design and decoration, book covers, websites and magazines, and for unique bespoke gifts.  Jessica is widely-known as a visiting artist at major galleries and museums including the V&A, the National Portrait Gallery, the Wallace Collection, the Dulwich Picture Gallery and Sir John Soane's Museum.
Twice a year, non-profit cultural publisher Culture24 invites all UK museums, galleries and heritage sites to throw open their doors after hours to showcase their treasures in unexpected ways. Museums at Night is an opportunity for the cultural and heritage sector to come together around a single, simple campaign that is attractive to venues, audiences and the media. It's a social as well as a learning experience, where visitors can get involved and delve deeper into fascinating subjects…
Event Essentials
Event Name: Museums at Night: Made in China
Event Time: 18.00hrs-21.00hrs Friday 30 October 2015
Standard museum admission charges apply – no advance booking required
For further information contact:
Camilla Hiscock (Curatorial Assistant)
Tel. 020 8305 1441
www.thefanmuseum.org.uk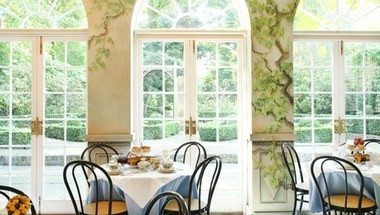 Private Hire
Make the museum the location for your next special event.
Social Media
Connect with The Fan Museum elsewhere online
Join the Newsletter
Get regular updates on upcoming events and new displays.