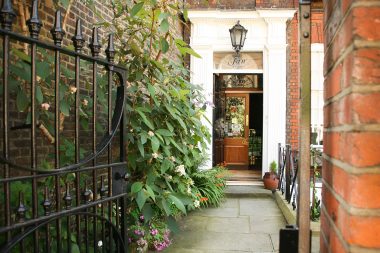 The Fan Museum will be once again part of Open House London, opening with free admission for everyone on Saturday 22nd September 2018, from 11:00 to 17:00.
After a record breaking 25th edition last year, Open House London returns on the forth week end of September with a curated programme of architecture aimed to educate and create conversations between the public and the built environment. More than 750 buildings varying from homes to offices to breweries will open their doors alongside a programme of walks, engineering and landscape tours, cycle rides and experts talks all available to the public for free.
This is the perfect occasion to see our temporary exhibition "A Bird in the Hand" before it is due to finish on Sunday 23rd September, and to enjoy our famous Afternoon Tea in the Orangery afterwards.
You can find more information about Open House London here.