Selling Fans in Eighteenth Century London
Wednesday 25 March 2020, 19.00-20.00hrs
Wednesday 25 March 2020, 19.00-20.00hrs (drinks reception from 18.00hrs)
Tickets: £7.50 / £6.75 (Friends discount)
An illustrated lecture by Cambridge University's Dr Amy Louise Erikson, who recently curated a marvellous outdoor exhibition entitled City Women in the 18th Century.
In the 18th century fans achieved a mass market in England, through domestic production in London and later in Bath. This talk explores how they were sold – where, by whom, and at what price – both retail to customers and wholesale to shopkeepers or pedlars from the provinces.
The cheap end of the fan market is represented by printers Martha Gamble in the first half of the century and Sarah Ashton and John Cock at its end. At the expensive end of the market were families of French immigrants, like the Huguenot Chassereau and the Catholic Sleepes. The talk is illustrated with fan-makers' engraved trade cards and newspaper advertisements.
Tickets can be purchased here.
If you are a Friend of The Fan Museum then please email info@thefanmuseum.org.uk or call 0208 305 1441 to purchase tickets.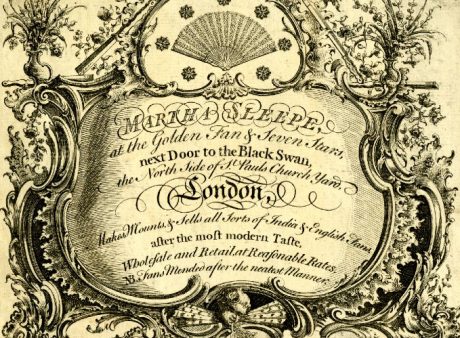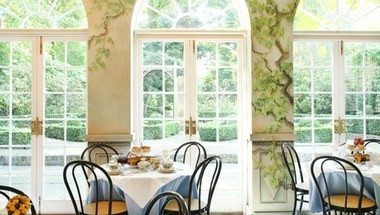 Private Hire
Make the museum the location for your next special event.
Social Media
Connect with The Fan Museum elsewhere online
Join the Newsletter
Get regular updates on upcoming events and new displays.