Talking Fans > Art of Deception: 18th Century Trompe l'œil Fans
Wednesday 22 June 2022 at 19.00hrs BST
Art of Deception: 18th Century Trompe l'œil Fans
The French term trompe l'œil can be translated as 'trick of the eye' and applies to works of art which create an illusion of a real object or scene. Although its origins can be traced back to the Classical period, the trompe l'œil phenomenon is especially prevalent in the eighteenth century and is applied in varying ways to fans throughout the period. Join TFM Curator & The Arts Society Lecturer, Jacob Moss as he explores the trompe l'œil trend as seen on a variety of eighteenth century fans from the Museum's outstanding collections.
CLICK HERE to book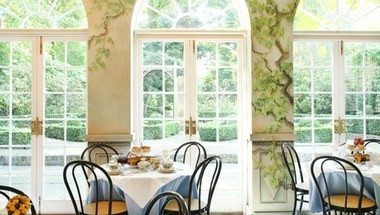 Private Hire
Make the museum the location for your next special event.
Social Media
Connect with The Fan Museum elsewhere online
Join the Newsletter
Get regular updates on upcoming events and new displays.