A Bird in the Hand
9 May - 23 September 2018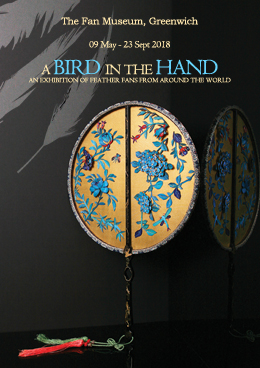 Fans which incorporate the plumage of birds have a history stretching back thousands of years. The Museum's earliest fan, at least 1000 years old, is tipped with macaw feathers and is displayed for the first time in several years.
Feather fans were especially fashionable in the late-nineteenth and early-twentieth centuries and feature prominently within the display. Colourful ostrich feather fans evoke the glamour and decadence of the 1920s while fans incorporating plumes of game birds hint at Edwardian aristocracy.
The centrepiece of the display is an exquisite early twentieth century jay feather fan on tortoiseshell sticks, generously lent by The Fan Museum's esteemed patron, Her Royal Highness The Duchess of Cornwall.
To coincide with the exhibition a programme of subject-related lectures include guest speakers from Historic Royal Palaces and the Horniman.
Find more information about the upcoming lectures programme here.
Museum Opening Times
Museum closed until further notice
-------------------
Planned Closures
12 Crooms Hill, Greenwich,
London SE10 8ER
Admission
National Trust Members:
50% discount on the adult price ticket
Free Entry for...
Children under 7, Art Fund Members and London Pass Members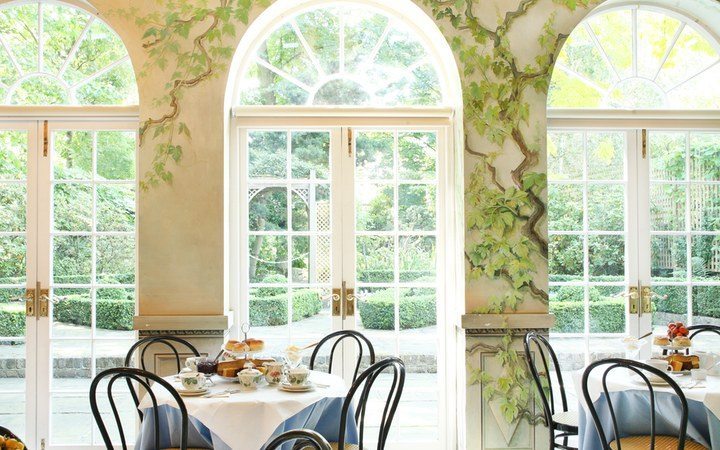 Venue Hire
Make the museum the location for your next special event.