All Creatures Great & Small
23 May – 16 September 2017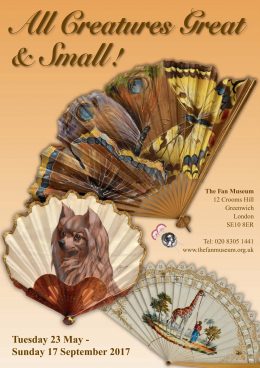 Sometimes humorous, sometimes curious, fans decorated with animal subjects occupy The Fan Museum's elegant Georgian interiors during the summer months of 2017. Throughout history fan painters have seen fit to exploit mankind's innate love of animals, decorating fans with all manner of beasts. All Creatures Great & Small presents a menagerie of fans dating from the 1700s onward.
Always reflecting time and place, the display includes an early eighteenth century Dutch fan delicately painted with pheasants, parrots and turkeys (at this time considered exotic, even collectable creatures).
By the beginning of the Twentieth Century fans painted with animal subjects proliferate and artists specialising in animal subjects carved out quite a niche. Perhaps the most celebrated animalier fan painter of this period is Adolph Thomasse (1850-1930), whose distinctive, anthropomorphic cats and dogs continue to enchant fan enthusiasts and collectors to this day.
Museum Opening Times
Museum closed until further notice
-------------------
Planned Closures
12 Crooms Hill, Greenwich,
London SE10 8ER
Admission
National Trust Members:
50% discount on the adult price ticket
Free Entry for...
Children under 7, Art Fund Members and London Pass Members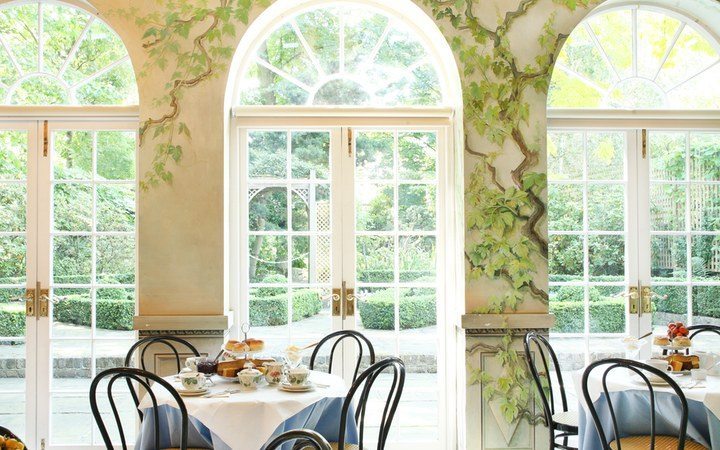 Venue Hire
Make the museum the location for your next special event.