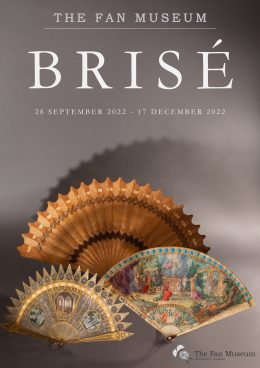 From Wednesday 28th September, The Fan Museum hosts its newest seasonal exhibition of 2022 – Brisé – which sees fans from across the world spanning centuries of culture.
The brisé fan is usually a 'folding' fan without a 'leaf', dating back as far as perhaps 8th Century Japan, through to Korea, and coming to Europe via Dutch and Portuguese trading ports in China.
In this showcase of East-meets-West, discover how international trade, collaboration and enterprise has resulted in some of the finest examples in The Fan Museum's collections.
Running until 17th December 2022, Brisé promises to be yet another "vision of beauty" in this unique "hidden gem".