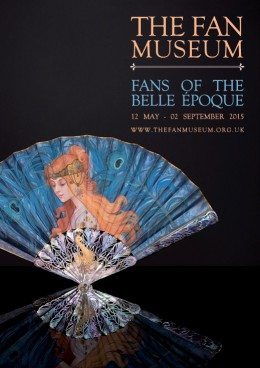 Featuring the very best of the Museum's late nineteenth & early twentieth century fans…
FANS OF THE BELLE ÉPOQUE evokes the extravagance and theatricality commonly associated with this alluring epoch (c. 1890-1910).  The exhibition features a spellbinding assortment of exquisitely-crafted fans – the types favoured by wealthy American heiresses and the cream of European society at this time.
The very best of the Museum's collections of late nineteenth and early twentieth century fans are on show, including: lavish examples from the go-to fan makers of the period, DUVELLEROY & KEES; an array of beautifully conceived Art Nouveau confections, and exuberant designs by gifted painters such as ABBÉMA, LASELLAZ, and BILLOTEY.