The Allure of Lace
10 November 2021 - 16 April 2022
The first floor galleries, with their elegant, paneled interiors, will, from Winter through to early-Springtime, play host to a sensational exhibition of the Museum's finest lace fans. Aptly titled The Allure of Lace, the exhibition (curated by the Museum's Founder & Director, Helene Alexander) will feature more than seventy European fans incorporating both handmade and machine lace leaves dating from the 18th century to present day. Highlights include a spectacular late-19th century folding fan with an intricate lace seascape fashioned by Belgian lace maker, Jenny Minne-Dansaert, and a fine quality Brussels lace fan mounted on blonde tortoiseshell sticks enriched with gold, diamonds and enameling by maison Fabergé.
The Fan Museum's Curator, Jacob Moss says: It is with much excitement that we prepare to welcome visitors back to the Museum, who I'm sure will greatly enjoy our first exhibition since closing back in March 2020. Prepared to be dazzled by the beauty & craftsmanship which is The Allure of Lace!
Museum Opening Times
Wednesday
11h00 -17h00 (last admissions 16h30)
Thursday
11h00 -17h00 (last admissions 16h30)
Friday
11h00 -17h00 (last admissions 16h30)
Saturday
11h00 -17h00 (last admissions 16h30)
12 Crooms Hill, Greenwich,
London SE10 8ER
Admission
Free Entry for...
Children under 7, Art Fund Members and London Pass Members
Wednesday Special:
Free entry for carers and disabled visitors (not as part of a group)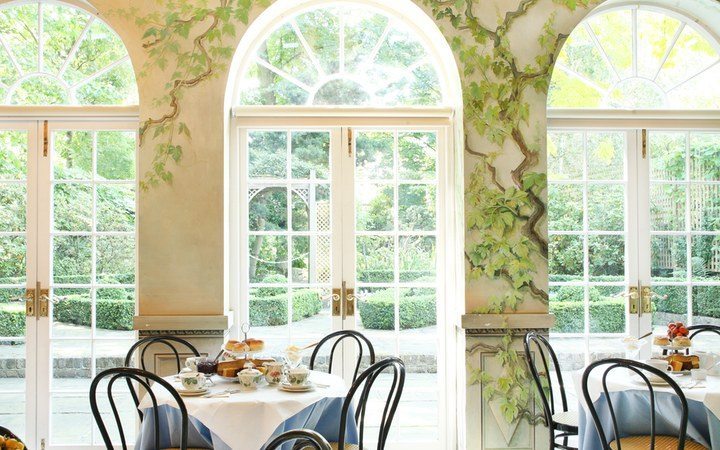 Venue Hire
Make the museum the location for your next special event.