Autumn/Winter 2019 Events
The Fan Museum's Autumn/Winter events programme is well underway, with two unmissable performances yet to take place before the year concludes.
First up, on Monday 18 November the Museum welcomes acclaimed Chinese opera performer and Founder of London Chinese Opera Studio, Kathy Hall. Ticket holders are in for a rare treat as Ms Hall, dressed in elaborate costume and carrying a traditional Chinese folding fan, gives a mesmerising performance of 'In Pursuit of the Dream' from the Kunqu Opera: The Peony Pavilion.
A limited number of tickets remain available to purchase: https://www.thefanmuseum.org.uk/events/in-celebration-in-pursuit-of-the-dream
On Friday 06 December the Museum's painted Orangery provides an atmospheric setting for Wayne Adrian Drew's latest production, 'Looking Glass River'. Set in the lush, tropical surroundings of the South Pacific, the one-man play tells the story of Robert Louis Stevenson's (played by the ever-popular Richard Holliss) last days on the island of Samoa. There he recalls his youth, how he came to write his most popular works, his famous contemporaries, and the joys and heartbreaks of love. Tickets are expected to sell out well in advance of the event: https://www.thefanmuseum.org.uk/events/in-celebration-looking-glass-river
Upcoming Events
Wednesday 27 October 2021 at 19.00 hrs BST
Georges Barbier, Paul Iribe and Georges Lepape; three masters of fashion illustration who dominated the pages of early 20th century fashion magazines. These artists translated the period's fashionable trends onto exclusive fan designs for couturiers, department stores and perfumiers. Join The Fan Museum's assistant curator Scott Schiavone as he explores the lives and work of Georges Barbier, Paul Iribe and George Lepape and their contribution to early 20th century fashion and fans.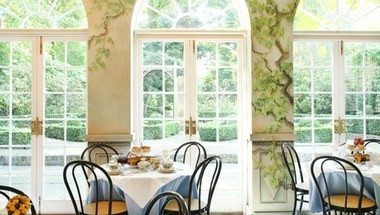 Private Hire
Make the museum the location for your next special event.
Social Media
Connect with The Fan Museum elsewhere online
Join the Newsletter
Get regular updates on upcoming events and new displays.