Coming Up at The Fan Museum in 2016…
The museum's new exhibition, Fans of the Livery is the latest of many fascinating offerings from The Fan Museum in the coming months.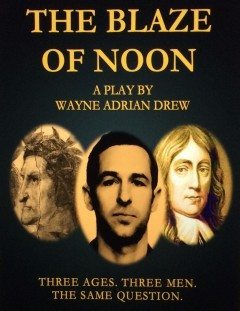 The 2016 'In Celebration!' programme continues with an exclusive semi-staged rehearsed reading of 'The Blaze of Noon', an epic new comedy by Adrian Drew. Moving from the 15th Century Italy, to the present day London, three poets, Dante, Milton and a young man living in 21st Century Greenwich, struggle to come to terms with life's greatest mystery with decidedly complex results.
Tickets cost £12.00 and are available for Friday 11 November 2016 at 7.00pm. As ever, tickets are selling fast for this event – we recommend booking as soon as possible to avoid disappointment.  Further details can be found here.
The final exhibition of 2016, 'Town and Country' opens on Tuesday 06 September. The year finishes with an unusual perspective on a fascinating theme: an exhibition of fans which depict the built environment. Throughout the centuries fan leaves provided a canvas on which fan painters & printers recorded changing fashions in architecture. This exhibition brings together fans which depict both domestic and stately houses, famous architectural landmarks, bustling city squares, parks and grand hotels.
Another date for the diary is the museum's annual open day which proved extremely popular with visitors in previous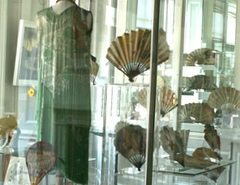 years. On Saturday 20 August, The Fan Museum opens its doors to the local community for a fourth year with the aim of encouraging residents from nearby boroughs to visit the museum. Greenwich and Lewisham residents (with proof of address) can take advantage of free admission to this action-packed event that will feature fan-making demonstrations and a variety of short talks.
The museum's 'Curator in Residence' programme will continue throughout summer (details can be found here), with curatorial staff offering an array of short, free talks and fan handling sessions to visitors of all ages.
To book tickets to 'In Celebration!' events please contact info@thefanmuseum.org.uk or call 020 8305 1441.  Further details regarding open days and other events will be announced in due course – keep checking the website for updates.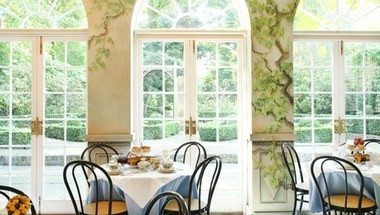 Private Hire
Make the museum the location for your next special event.
Social Media
Connect with The Fan Museum elsewhere online
Join the Newsletter
Get regular updates on upcoming events and new displays.