Coming Up at The Fan Museum in 2015…
Our new exhibition, Fans of the Belle Époque is up and running and is the latest of many enticing offerings from The Fan Museum in the coming months.
The 2015 'In Celebration!' programme is shaping up to be particularly varied with events designed to appeal to all types of culture lovers! On Monday 22 June, Professor Amy de la Haye (Chair of Dress History & Curatorship at London College of Fashion) will give a lecture exploring the archives of couturiers Lucile and Worth. Tickets cost £7.50/£5.00 (students). Additionally there will be two exclusive performances of 'Time Out of Mind! An Elizabethan Mystery', a new play by Adrian Drew written to celebrate Shakespeare's forthcoming 400th anniversary and guaranteed to both surprise and entertain! Tickets cost £12.00 and are available for Friday 24 July only, with a waiting list in place for Thursday 23 July.
Tickets are selling fast for both events – we recommend booking as soon as possible to avoid disappointment.
Our final exhibition of 2015, Made in China will open on Saturday 05 September. Keep your eyes peeled for further details regarding an illustrated talk to be given by the museum's Director, Mrs Hélène Alexander on Monday 07 December, which will examine fans made in China for export.
Another date for the diary is our annual open day which proved extremely popular with our visitors in 2014. On Saturday 08 August, The Fan Museum will open its doors to the local community for a third year with the aim of encouraging residents from nearby boroughs to visit the museum. Greenwich and Lewisham residents (with proof of address) can take advantage of free admission to this action-packed event. Further to this, on Saturday 19th September 2015, The Fan Museum will once again be taking part in Open House London – free entry for all!
To book tickets to 'In Celebration!' events please contact info@thefanmuseum.org.uk or call 020 8305 1441.  Further details regarding our open days and other events will be announced in due course – keep checking our website for updates.
Upcoming Events
Wednesday 27 October 2021 at 19.00 hrs BST
Georges Barbier, Paul Iribe and Georges Lepape; three masters of fashion illustration who dominated the pages of early 20th century fashion magazines. These artists translated the period's fashionable trends onto exclusive fan designs for couturiers, department stores and perfumiers. Join The Fan Museum's assistant curator Scott Schiavone as he explores the lives and work of Georges Barbier, Paul Iribe and George Lepape and their contribution to early 20th century fashion and fans.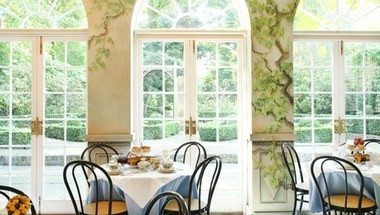 Private Hire
Make the museum the location for your next special event.
Social Media
Connect with The Fan Museum elsewhere online
Join the Newsletter
Get regular updates on upcoming events and new displays.