Curator in Residence 2016
During the Summer of 2016, The Fan Museum's curators will be in residence to offer short talks on the museum's collections and fan handling sessions.

The Fan Museum will offer visitors an insight into the displays and collections with short talks and other activities.  These will cover a range of themes including the art of fan painting, an Elizabethan folding fan and highlights from the museum's rotating schedule of temporary exhibitions.
Short talks/handling sessions will be given on the hour every hour from 13.00hrs onwards.  A schedule will be available online prior to each event.
Due to private functions, there will be no 'Curator in Residence' event for May 2016.  The next event will take place on Saturday 18 June 2016.
Upcoming Events
Saturday 23 March 2019
Join The Fan Museum's curator, Jacob Moss and curatorial assistant Scott Schiavone for free-to-attend talks on a range of fan-related topics pertaining to the current gallery displays.
Monday 1st April 2019, 7.30pm
An illustrated talk by Daphne Joynes on the life and times of Admiral Sir William Parker, who with his large family lived at 12 Crooms Hill, Greenwich (now home to the Fan Museum) in the late eighteenth century.
Friday 31st May 2019, 7.30pm
Advance booking is now open for the showcase of Song of Myself, a celebration of the great American poet Walt Whitman, written for the 200th anniversary of his birth by Wayne Adrian Drew.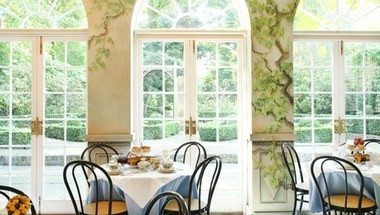 Private Hire
Make the museum the location for your next special event.
Social Media
Connect with The Fan Museum elsewhere online
Join the Newsletter
Get regular updates on upcoming events and new displays.