Curator in Residence 2016
During the Summer of 2016, The Fan Museum's curators will be in residence to offer short talks on the museum's collections and fan handling sessions.

The Fan Museum will offer visitors an insight into the displays and collections with short talks and other activities.  These will cover a range of themes including the art of fan painting, an Elizabethan folding fan and highlights from the museum's rotating schedule of temporary exhibitions.
Short talks/handling sessions will be given on the hour every hour from 13.00hrs onwards.  A schedule will be available online prior to each event.
Due to private functions, there will be no 'Curator in Residence' event for May 2016.  The next event will take place on Saturday 18 June 2016.
Upcoming Events
Wednesday 25 May 2022 at 19.00hrs BST
In eighteenth and nineteenth century Europe, assemblies and balls were the centre of the Season where complex dances and social relationships played out. A plethora of dance manuals and sheet music were created to teach the music and social etiquette of the assembly rooms, which included the popularisation of the Country Dance fan and Quadrille fan. Join TFM Curatorial Assistant Ailsa Hendry as she explores the relationship between dance, fans, and society during this period.
Wednesday 22 June 2022 at 19.00hrs BST
The French term trompe l'œil can be translated as 'trick of the eye' and applies to works of art which create an illusion of a real object or scene. Although its origins can be traced back to the Classical period, the trompe l'œil phenomenon is especially prevalent in the eighteenth century and is applied in varying ways to fans throughout the period. Join TFM Curator & The Arts Society Lecturer, Jacob Moss as he explores the trompe l'œil trend as seen on a variety of eighteenth century fans from the Museum's outstanding collections.
Wednesday 27 July 2022 at 19.00hrs BST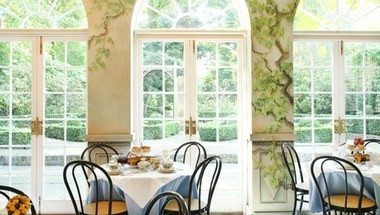 Private Hire
Make the museum the location for your next special event.
Social Media
Connect with The Fan Museum elsewhere online
Join the Newsletter
Get regular updates on upcoming events and new displays.