Curator in Residence 2019
Curator in Residence 2019, a free to attend programme of short talks delivered by our expert curators….
Starting on Saturday 23 March 2019, and then every third Saturday of the month*, The Fan Museum's curators will be in residence and offering free-to-attend talks relating to objects displayed on both the Ground and Upper floor galleries. Designed for adult audiences, the talks each last around 15 minutes and cover a range of topics including the history of fan painting, fans as symbols of status and wealth, an introduction to the Museum's new upper floor displays and a chance to learn more about the Grade II* Listed Georgian buildings which house the Museum.
The talks commence at 12.00hrs and then every 45 minutes until 16.00hrs. A schedule will be available to view in the Events section of our website prior to each event.
* The dates of our monthly Curator in Residence event are liable to change. Please check the Events section prior to any planned visit to avoid disappointment.
Upcoming Events
Wednesday 05 May 2021
19.00–20.15 hrs BST, Wednesday 05 May 2021
The Fan Museum at 30: Director's Choice
Join The Fan Museum's Founder and Director, Hélène Alexander as she reflects on 30 extraordinary years (to the day!) of exhibition making.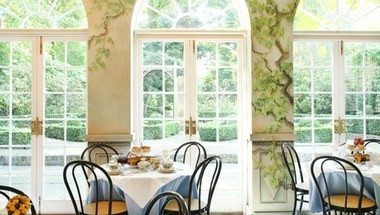 Private Hire
Make the museum the location for your next special event.
Social Media
Connect with The Fan Museum elsewhere online
Join the Newsletter
Get regular updates on upcoming events and new displays.