Continuing a long-held tradition of producing commemorative fans, The Fan Museum has commissioned a supremely elegant fan to mark the occasion of Her Majesty, Queen Elizabeth II's Diamond Jubilee.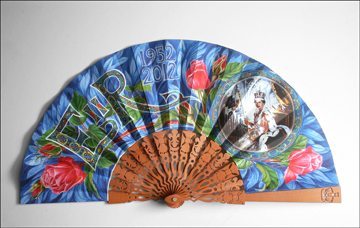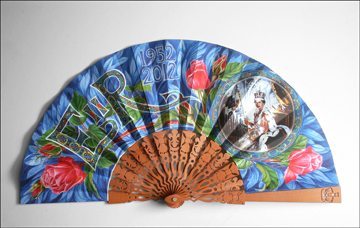 Limited to an edition of just 60 (to mark each of Her Majesty's 60 years on the throne), this bespoke object combines the talent of master fan-maker, Sylvain Le Guen, and renowned artist, Charles Summers.
Le Guen has designed and crafted a pear-wood monture, the sticks carved and pierced with regal motifs and studded with Swarovski crystals. The leaf features a sumptuous design of English roses entwined with the initals E.R in Celtic script. Cecil Beaton's iconic coronation portrait of Her Majesty completes the design.