The Duchess of Cornwall visits the museum
The Duchess of Cornwall viewed an exhibition of military-themed fans during a visit to The Fan Museum in Greenwich, south-east London.
Her Royal Highness, who was visiting in her capacity as the museum's patron, was shown a prototype of a guardsman fan which forms part of "Fans: War and Peace", an exhibition of around 170 fans from the seventeenth to the twentieth centuries.
The display – made possible through the Entente Cordiale, which exists between The Fan Museum and Le Cercle de l'éventail – encompasses a history of the world seen through objects too long regarded as frivolous accessories to dress. As such it presents many rare, fascinating and resonant items whose design, imagery and provenance will provide visitors with important new insights into the depiction of warfare throughout the ages.
After touring the exhibition, The Duchess was given the opportunity to handle a number of items, including an 18th century (circa 1727-1728) English fan showing Alexander the Great and the family of Darius. Her Royal Highness afterwards attended a reception for guests including lenders, trustees, friends and supporters of the Fan Museum and civic dignitaries.
Hélène Alexander MBE, Museum Director and Curator, said:
"It's been a most memorable evening for The Fan Museum and for all of us working here and a great honour that The Duchess of Cornwall has taken so much interest in our current exhibition".
Upcoming Events
Thursday 21st June 2018
An illustrated lecture by Dr Joanna Marschner (Senior Curator, Historic Royal Palaces).
To coincide with The Fan Museum's summer exhibit, A Bird in the Hand, Dr Joanna Marschner will give an illustrated presentation on the subject of Court Dress, revealing how feathers – and in particular those of the ostrich – have played significant and symbolic roles within Court attire throughout the ages.
Thursday 19th July 2018
An illustrated lecture by Jo Hatton (Keeper of Natural History, Horniman Museum and Gardens).
Discover more about the significance, meaning and use of birds and their feathers by indigenous peoples as Keeper of Natural History at the Horniman Museum and Gardens Jo Hatton explores some of the many featherwork items in the Horniman's collection.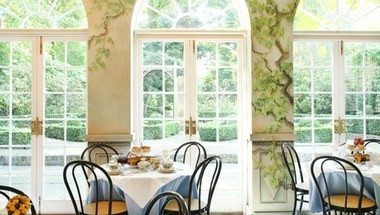 Private Hire
Make the museum the location for your next special event.
Social Media
Connect with The Fan Museum elsewhere online
Join the Newsletter
Get regular updates on upcoming events and new displays.