HRH The Duchess of Cornwall becomes Patron
The Trustees of The Fan Museum Trust, Greenwich, are privileged to announce that Her Royal Highness The Duchess of Cornwall has graciously accepted to be Patron of the museum.
Situated in a fine early 18th century townhouse in the heart of Historic Maritime Greenwich (a designated World Heritage Site), The Fan Museum is the world's only comprehensive museum devoted to the Ladies' Fan.
Opened in 1991 by the founders, the late Mr. A. V. and Mrs. Alexander, the museum promotes research, education, conservation and the production of fans. Since opening, more than 50 exhibitions have been held, most of these calling on the museum's own and growing collection as well as that of the founder, Mrs. Hélène Alexander, MBE, accepted as the world's most representative collection. The museum also stages prestigious exhibitions of fans from foreign collections. Indeed, in 2008, in staging "A Touch of Dutch", the Royal Collection of fans from The Netherlands was brought together for the first time for public viewing.
Upcoming Events
Wednesday 29 September 2021 at 19.00hrs BST
On the eve of the launch of The Fan Museum's 'Layers of London' interactive map, curator Jacob Moss highlights the Museum's recent project to identify & map more than three hundred fan makers active in London from the 17th century onward. Jacob will explain the complexities of a once thriving craft form, lead a virtual tour of the map and introduce some of the key figures (and their fans) featured on the map.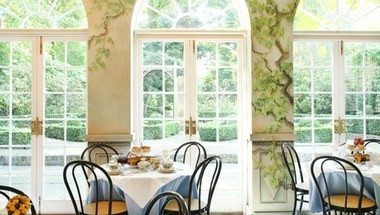 Private Hire
Make the museum the location for your next special event.
Social Media
Connect with The Fan Museum elsewhere online
Join the Newsletter
Get regular updates on upcoming events and new displays.