HRH The Duchess of Cornwall becomes Patron
The Trustees of The Fan Museum Trust, Greenwich, are privileged to announce that Her Royal Highness The Duchess of Cornwall has graciously accepted to be Patron of the museum.
Situated in a fine early 18th century townhouse in the heart of Historic Maritime Greenwich (a designated World Heritage Site), The Fan Museum is the world's only comprehensive museum devoted to the Ladies' Fan.
Opened in 1991 by the founders, the late Mr. A. V. and Mrs. Alexander, the museum promotes research, education, conservation and the production of fans. Since opening, more than 50 exhibitions have been held, most of these calling on the museum's own and growing collection as well as that of the founder, Mrs. Hélène Alexander, MBE, accepted as the world's most representative collection. The museum also stages prestigious exhibitions of fans from foreign collections. Indeed, in 2008, in staging "A Touch of Dutch", the Royal Collection of fans from The Netherlands was brought together for the first time for public viewing.
Upcoming Events
Saturday 23 March 2019
Join The Fan Museum's curator, Jacob Moss and curatorial assistant Scott Schiavone for free-to-attend talks on a range of fan-related topics pertaining to the current gallery displays.
Monday 1st April 2019, 7.30pm
An illustrated talk by Daphne Joynes on the life and times of Admiral Sir William Parker, who with his large family lived at 12 Crooms Hill, Greenwich (now home to the Fan Museum) in the late eighteenth century.
Friday 31st May 2019, 7.30pm
Advance booking is now open for the showcase of Song of Myself, a celebration of the great American poet Walt Whitman, written for the 200th anniversary of his birth by Wayne Adrian Drew.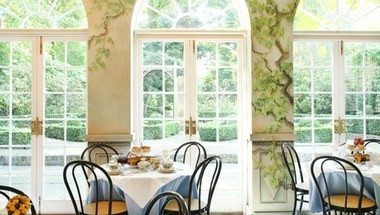 Private Hire
Make the museum the location for your next special event.
Social Media
Connect with The Fan Museum elsewhere online
Join the Newsletter
Get regular updates on upcoming events and new displays.