HRH The Duchess of Cornwall visits The Fan Museum
On the morning of Tuesday 17 February 2015, The Fan Museum welcomed a fourth visit from HRH The Duchess of Cornwall, a Patron of the museum since 2009.
Her Royal Highness joined museum Director Mrs Hélène Alexander and curator Jacob Moss for a guided tour of the current exhibition, 'Waterloo: Life & Times'. The Duchess also received a brief lesson in fan conservation by conservator Yuki Burt, who was busy repairing the damaged ribbon of an ivory brisé fan from the museum's collection.
Her Royal Highness was then met for tea by Trustees and volunteers, along with artist Jane Barraclough who painted the exquisite murals in the museum's Orangery. Before her departure, the Duchess was able to peruse the gift shop and left the museum with a few souvenirs.
Upcoming Events
Wednesday 05 May 2021
19.00–20.15 hrs BST, Wednesday 05 May 2021
The Fan Museum at 30: Director's Choice
Join The Fan Museum's Founder and Director, Hélène Alexander as she reflects on 30 extraordinary years (to the day!) of exhibition making.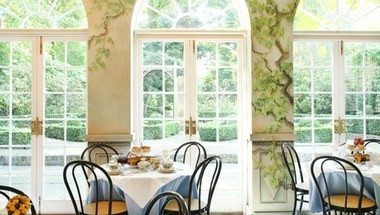 Private Hire
Make the museum the location for your next special event.
Social Media
Connect with The Fan Museum elsewhere online
Join the Newsletter
Get regular updates on upcoming events and new displays.