HRH The Duchess of Cornwall visits The Fan Museum
On Wednesday 04 December, The Fan Museum welcomed HRH The Duchess of Cornwall, its Patron since 2008…
On this occasion HRH met with key staff and volunteers before proceeding to view the Museum's current display of 'treasures', stopping to marvel at two particularly lavish fans bearing hallmarks of Russian Imperial Jewellers, Fabergé and Fredrick Kochli. Within the setting of the Museum's storage facility, Founder/Director, Mrs H E Alexander MBE and curator Jacob Moss showed HRH a recently acquired sixteenth century flag fan, explaining the article's interesting provenance and the Classical scenes which decorate its double sided 'screen'.
HRH then moved on to the Orangery, painted entirely with trompe l'œil murals, to participate in a workshop led by fan making tutor Caroline Allington. Joining a group from the Royal Voluntary Service, of which she is President, HRH put the finishing touches to a specially designed Rothesay tartan cockade fan. Before departing the Museum, HRH spent time perusing the popular gift shop laden with unique fan-themed merchandise.
Photos: Philip Hartley/ Royal Voluntary Service
Upcoming Events
Wednesday 07 July 2021
19.00–20.00 hrs BST, Wednesday 07 July 2021
The Fan Museum at 30: Seduced! Fans & the Art of Advertising
Join The Fan Museum's curator, Jacob Moss as he reflects on the 2014 exhibition, Seduced! Fans & the Art of Advertising. Jacob will discuss some of the exhibition's key themes and illustrate a selection of early advertising fans dating from the late-19th century through to the interwar period.
The talk is offered free-of-charge and will take place on the Zoom conferencing platform.
Advance booking is essential. To book, please email info@thefanmuseum.org.uk stating your full name.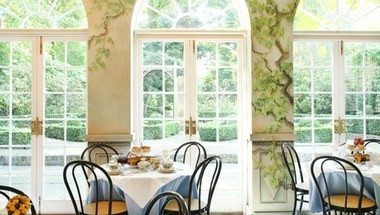 Private Hire
Make the museum the location for your next special event.
Social Media
Connect with The Fan Museum elsewhere online
Join the Newsletter
Get regular updates on upcoming events and new displays.