JOB VACANCY: MUSEUM MANAGER
Job Vacancy: Museum Manager – The Fan Museum
Opportunity type: Permanent, Full-time
Working hours: 40 hours per week (5 days)
Salary: £30,000 per annum
Location: Greenwich, London – The Fan Museum
Closing date: 16 May 2017
About the Museum
Open to the public since 1991, The Fan Museum is an accredited, independent museum dedicated to the history, culture and craft of hand-held fans. Its collections of predominantly antique fans are housed within two Grade II* listed Georgian town houses situated in historic Royal Greenwich. A permanent display showcases the museum's eclectic collection: from Early European fan paintings to contemporary designs. The first-floor gallery houses temporary exhibitions which encompass themes of fashion, art, politics, court life and more.
Post Description
Supporting the work of the Museum's Director, the successful applicant will be a personable and forward-thinking individual who can build on The Fan Museum's reputation for excellence and help grow the organisation. You will need a minimum of five years' experience working in a similar management post, preferably within a museum or visitor-facing environment. In addition, you will need exemplary administrative and organisational skills. Your well-developed interpersonal skills will enable you to work effectively as part of a team and collaboratively across the Museum's operative spectrum. You will also be able to prioritise your work to meet deadlines, and maintain your attention to detail under pressure.
For further information about this post, please contact:
Helene Alexander MBE
Director, The Fan Museum
Tel. 020 8305 1441
j.moss@thefanmuseum.org.uk
Upcoming Events
Friday 23rd June 2017
Advance tickets are now available for the showcase of Wayne Adrian Drew's critically acclaimed new play about four famous authors spending the day at a villa on the coast between France and Italy in 1920…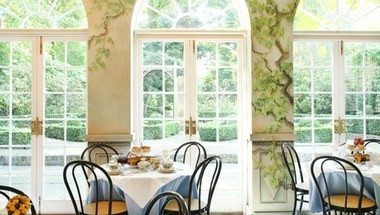 Private Hire
Make the museum the location for your next special event.
Social Media
Connect with The Fan Museum elsewhere online
Join the Newsletter
Get regular updates on upcoming events and new displays.