Murder at the Museum! Wayne A. Drew's latest sell-out novel.
STOP PRESS!  First edition paperbacks of Wayne A. Drew's latest thriller novel, 'Murder at the Museum', featuring The Fan Museum's director Hélène Alexander as a leading character, are about to sell out via our online gift shop!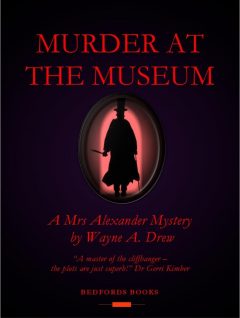 CLICK HERE to purchase your copy asap.
About 'Murder at the Museum'…
Hélène Alexander, MBE, the Founder and Director of The Fan Museum, has been a leading character in five thriller novels written by Wayne A. Drew, a long-time supporter of the Museum. Three female "partners in crime" of a "certain age" are the main characters in each book, with Mrs Alexander playing a major role.  'Murder at the Museum', Drew's sixth novel in the series, was written to celebrate The Fan Museum's 30th Anniversary in 2021. Set in 1996 at the lovely Museum itself, in the heart of picturesque Greenwich, they are confronted by their most terrible adversary yet – a ruthless killer who stalks the misty autumn lanes.
Upcoming Events
Wednesday 07 July 2021
19.00–20.00 hrs BST, Wednesday 07 July 2021
The Fan Museum at 30: Seduced! Fans & the Art of Advertising
Join The Fan Museum's curator, Jacob Moss as he reflects on the 2014 exhibition, Seduced! Fans & the Art of Advertising. Jacob will discuss some of the exhibition's key themes and illustrate a selection of early advertising fans dating from the late-19th century through to the interwar period.
The talk is offered free-of-charge and will take place on the Zoom conferencing platform.
Advance booking is essential. To book, please email info@thefanmuseum.org.uk stating your full name.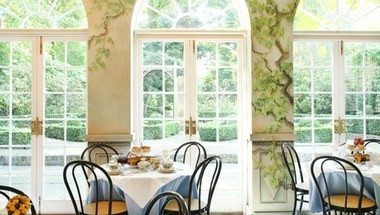 Private Hire
Make the museum the location for your next special event.
Social Media
Connect with The Fan Museum elsewhere online
Join the Newsletter
Get regular updates on upcoming events and new displays.