Announcing Open House 2013
On Saturday 21st September 2013 The Fan Museum will once again be taking part in Open House London.
The museum is housed within two Grade II listed Georgian town houses at numbers 10 and 12 Crooms Hill. Built in 1721, the buildings were designed by the architect and planner, John Savery. Since being acquired for The Fan Museum Trust in 1987, extensive repairs and restoration work has taken place to sympathetically transform the buildings back to their former glory. Many of the principal original architectural features and the domestic scale and character of the buildings have been retained. Original features include the façade, staircase, panelled rooms and front courtyard with its wrought iron railings and gates.
Entry is Free
Upcoming Events
Saturday 23 March 2019
Join The Fan Museum's curator, Jacob Moss and curatorial assistant Scott Schiavone for free-to-attend talks on a range of fan-related topics pertaining to the current gallery displays.
Monday 1st April 2019, 7.30pm
An illustrated talk by Daphne Joynes on the life and times of Admiral Sir William Parker, who with his large family lived at 12 Crooms Hill, Greenwich (now home to the Fan Museum) in the late eighteenth century.
Friday 31st May 2019, 7.30pm
Advance booking is now open for the showcase of Song of Myself, a celebration of the great American poet Walt Whitman, written for the 200th anniversary of his birth by Wayne Adrian Drew.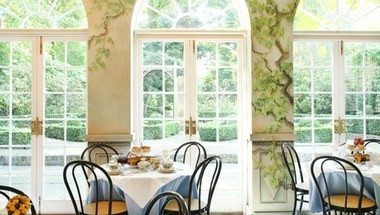 Private Hire
Make the museum the location for your next special event.
Social Media
Connect with The Fan Museum elsewhere online
Join the Newsletter
Get regular updates on upcoming events and new displays.