News
See what's new & noteworthy this month at The Fan Museum
The Trustees of The Fan Museum Trust, Greenwich, are privileged to announce that Her Royal Highness The Duchess of Cornwall has graciously accepted to be Patron of the museum.
Read More
The Duchess of Cornwall will visit The Fan Museum in Greenwich on Thursday 7th February. This is the first time that a member of the Royal Family has visited The Fan Museum.
Read More
Upcoming Events
Monday 3rd September 2018
An illustrated lecture by Mrs H. E. Alexander, MBE
Based upon an account of a feather business which started in 1812 and celebrated its centenary in 1912, this talk gives a light-hearted overview of some of the more popular birds, their plumes and, of course, the fans which were fashioned from them.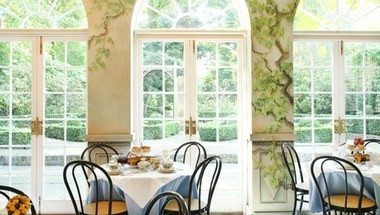 Private Hire
Make the museum the location for your next special event.
Social Media
Connect with The Fan Museum elsewhere online
Join the Newsletter
Get regular updates on upcoming events and new displays.