Rediscovering a Unique Liaison: The Museum's pioneering 2017 Street Fans project launches via Google Arts & Culture.
In 2017 The Fan Museum, with support from Codex Urbanus, launched a pioneering initiative to put the heritage craft of fan making back on the map here in the UK. 'Street Fans' brought together twenty nine street artists and one contemporary fan maker for an innovative, exhibition-based project enriched with outreach activities designed to engage diverse audiences.
Fan maker Sylvain Le Guen refashioned more than 60 original fan designs by the participating artists, creating a unique collection of 'street fans' subsequently displayed in a landmark exhibition which drew record audiences to the Greenwich-based Museum.
Three years on since the project completed, 'Street Fans' is now reimagined as a virtual exhibition on the Google Arts and Culture platform. Combining informative texts, artists' commentaries and dynamic photography, the online presentation evokes the rebellious, exploratory aspects of the original Street Fans project.
To rediscover Street Fans please follow link:
https://artsandculture.google.com/exhibit/street-fans/hAKi9vb-3KYPLA
Upcoming Events
Wednesday 25 May 2022 at 19.00hrs BST
In eighteenth and nineteenth century Europe, assemblies and balls were the centre of the Season where complex dances and social relationships played out. A plethora of dance manuals and sheet music were created to teach the music and social etiquette of the assembly rooms, which included the popularisation of the Country Dance fan and Quadrille fan. Join TFM Curatorial Assistant Ailsa Hendry as she explores the relationship between dance, fans, and society during this period.
Wednesday 22 June 2022 at 19.00hrs BST
The French term trompe l'œil can be translated as 'trick of the eye' and applies to works of art which create an illusion of a real object or scene. Although its origins can be traced back to the Classical period, the trompe l'œil phenomenon is especially prevalent in the eighteenth century and is applied in varying ways to fans throughout the period. Join TFM Curator & The Arts Society Lecturer, Jacob Moss as he explores the trompe l'œil trend as seen on a variety of eighteenth century fans from the Museum's outstanding collections.
Wednesday 27 July 2022 at 19.00hrs BST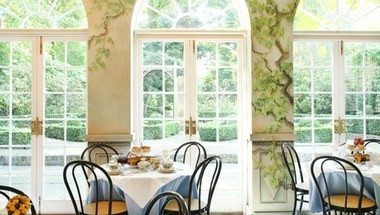 Private Hire
Make the museum the location for your next special event.
Social Media
Connect with The Fan Museum elsewhere online
Join the Newsletter
Get regular updates on upcoming events and new displays.