The Fan Museum's patron, The Duchess of Cornwall, recently gave our Royal Greenwich fan the royal seal of approval.
The Duchess was pictured in various tabloids and on numerous websites cooling herself with the little fan on a particuarly hot day at the Sandringham Flower Show.
This charming little fontange shaped fan, compact enough to fit into the daintiest of handbags, is available to purchase The Fan Museum shop.
Upcoming Events
Monday 24th June 2019, 7pm
Explore the exotic yet fundamentally commercial Sino-European maritime relationship in Chinese Art for Western Interiors', a lecture by Colin Sheaf, Deputy Chairman of Bonhams on Monday 24th Jine 2019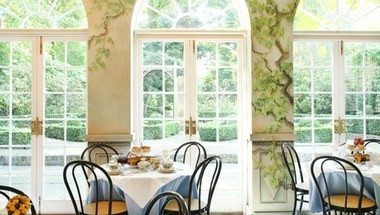 Private Hire
Make the museum the location for your next special event.
Social Media
Connect with The Fan Museum elsewhere online
Join the Newsletter
Get regular updates on upcoming events and new displays.