The Fan Museum's patron, The Duchess of Cornwall, recently gave our Royal Greenwich fan the royal seal of approval.
The Duchess was pictured in various tabloids and on numerous websites cooling herself with the little fan on a particuarly hot day at the Sandringham Flower Show.
This charming little fontange shaped fan, compact enough to fit into the daintiest of handbags, is available to purchase The Fan Museum shop.
Upcoming Events
Monday 18th November 2019, 7:00pm
An enchanting Chinese Opera performance by acclaimed artist Kathy Hall.
Saturday 30th November 2019
Join The Fan Museum's curators for free-to-attend talks on a range of fan-related topics pertaining to the Museum's displays
Friday 6th December 2019, 7:30pm
A new play about Robert Louis Stevenson.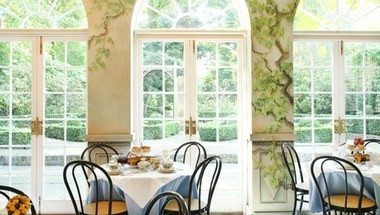 Private Hire
Make the museum the location for your next special event.
Social Media
Connect with The Fan Museum elsewhere online
Join the Newsletter
Get regular updates on upcoming events and new displays.