The Fan Museum's patron, The Duchess of Cornwall, recently gave our Royal Greenwich fan the royal seal of approval.
The Duchess was pictured in various tabloids and on numerous websites cooling herself with the little fan on a particuarly hot day at the Sandringham Flower Show.
This charming little fontange shaped fan, compact enough to fit into the daintiest of handbags, is available to purchase The Fan Museum shop.
Upcoming Events
Monday 16th April 2018
To continue the series of events to coincide with The Fan Museum's new exhibition, Early Printed Fans, Hélène Alexander, The Fan Museum Founder and Director, will deliver an illustrated lecture about a printed fan published in support of the Jacobite uprising of 1745. Mrs Alexander's research on the subject is both detailed and fascinating.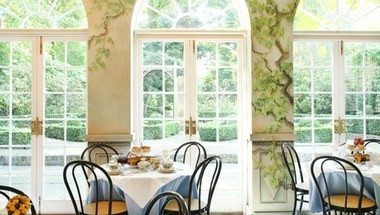 Private Hire
Make the museum the location for your next special event.
Social Media
Connect with The Fan Museum elsewhere online
Join the Newsletter
Get regular updates on upcoming events and new displays.