Royal Visit to The Fan Museum
The Duchess of Cornwall will visit The Fan Museum in Greenwich on Thursday 7th February. This is the first time that a member of the Royal Family has visited The Fan Museum.
Fans have a long association with Royalty. From the Egyptian Pharaohs to our current Monarch, fans have been used for Royal ceremonies and as a status symbol for ladies of rank.
The current exhibition, "Celebrations", includes many fans that commemorate Royal occasions, and precedes the forthcoming exhibition, "A Touch of Dutch", which will be showing fans from the Royal House of Orange-Nassau, never before seen outside The Netherlands.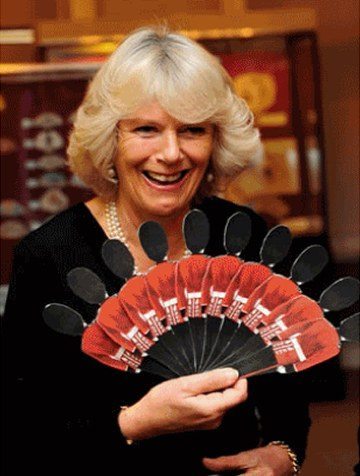 The Duchess of Cornwall will be given a personal tour by the Director and Founder of The Fan Museum, Hélène Alexander MBE, and it is with pleasure that The Fan Museum will receive such an honoured guest.
The Fan Museum, Greenwich, is the first museum in the world exclusively dedicated to fans, and by creating bespoke pieces ensures that the art of fan making is kept alive.
A centre of excellence for academic research and conservation, the museum houses a unique collection of more than 4000 objects directly related to fans and fan making. In addition to permanent displays, The Fan Museum features thematic exhibitions that change several times each year.
Upcoming Events
Wednesday 07 July 2021
19.00–20.00 hrs BST, Wednesday 07 July 2021
The Fan Museum at 30: Seduced! Fans & the Art of Advertising
Join The Fan Museum's curator, Jacob Moss as he reflects on the 2014 exhibition, Seduced! Fans & the Art of Advertising. Jacob will discuss some of the exhibition's key themes and illustrate a selection of early advertising fans dating from the late-19th century through to the interwar period.
The talk is offered free-of-charge and will take place on the Zoom conferencing platform.
Advance booking is essential. To book, please email info@thefanmuseum.org.uk stating your full name.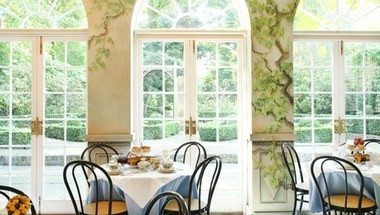 Private Hire
Make the museum the location for your next special event.
Social Media
Connect with The Fan Museum elsewhere online
Join the Newsletter
Get regular updates on upcoming events and new displays.