Seniors Open Day 2015 – A Report
On Monday 23 March 2015, The Fan Museum opened its doors for a special event aimed at audiences aged 55+.
The day was well-attended by visitors from the local boroughs of Greenwich and Lewisham who enjoyed a variety of free taster activities such as fan making, short talks and refreshments.  The project, a Museum of London grant-funded initiative, gained much from the support of Lewisham Pensioners Forum. Thank you to everyone, including our lovely volunteers, who turned out and made the day such a memorable occasion.
Photo Credit: Rhian Cox
Upcoming Events
Thursday 21 June 2018
An illustrated lecture by Dr Joanna Marschner (Senior Curator, Historic Royal Palaces).
To coincide with The Fan Museum's summer exhibit, A Bird in the Hand, Dr Joanna Marschner will give an illustrated presentation on the subject of Court Dress, revealing how feathers – and in particular those of the ostrich – have played significant and symbolic roles within Court attire throughout the ages.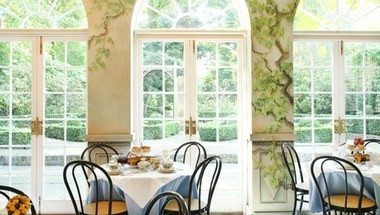 Private Hire
Make the museum the location for your next special event.
Social Media
Connect with The Fan Museum elsewhere online
Join the Newsletter
Get regular updates on upcoming events and new displays.