The Fan Museum announces November 2021 Reopening
Following an extended period of closure, The Fan Museum is pleased to announce its reopening to the public on Wednesday 10 November 2021.
Visitors to the UK's only Museum devoted to the history, culture and artistry of the fan will find updated ground floor displays featuring an array of treasures, including an important fan painting by the post-Impressionist artist, Paul Gauguin and a modernist masterpiece by fan maker extraordinaire, Sylvain Le Guen.
The first floor galleries, with their elegant, panelled interiors, will, from Winter through to early Springtime, play host to a sensational exhibition of the Museum's finest lace fans. Aptly titled The Allure of Lace, the exhibition will feature more than seventy European fans incorporating both handmade and machine lace leaves dating from the 18th century to present day. Highlights include a spectacular late-19th century folding fan with an intricate lace seascape fashioned by Belgian lace maker, Jenny Minne-Dansaert, and a fine quality Brussels lace fan mounted on blonde tortoiseshell sticks enriched with gold work, diamonds and enamelling by maison Fabergé.
The Fan Museum's Curator, Jacob Moss says: It is with much excitement that we prepare to welcome visitors back to the Museum, who I'm sure will greatly enjoy our first exhibition since closing back in March 2020. Prepared to be dazzled by the beauty & craftsmanship which is The Allure of Lace!
For more information about the exhibition, please contact: j.moss@thefanmuseum.org.uk
Upcoming Events
Wednesday 25 May 2022 at 19.00hrs BST
In eighteenth and nineteenth century Europe, assemblies and balls were the centre of the Season where complex dances and social relationships played out. A plethora of dance manuals and sheet music were created to teach the music and social etiquette of the assembly rooms, which included the popularisation of the Country Dance fan and Quadrille fan. Join TFM Curatorial Assistant Ailsa Hendry as she explores the relationship between dance, fans, and society during this period.
Wednesday 22 June 2022 at 19.00hrs BST
The French term trompe l'œil can be translated as 'trick of the eye' and applies to works of art which create an illusion of a real object or scene. Although its origins can be traced back to the Classical period, the trompe l'œil phenomenon is especially prevalent in the eighteenth century and is applied in varying ways to fans throughout the period. Join TFM Curator & The Arts Society Lecturer, Jacob Moss as he explores the trompe l'œil trend as seen on a variety of eighteenth century fans from the Museum's outstanding collections.
Wednesday 27 July 2022 at 19.00hrs BST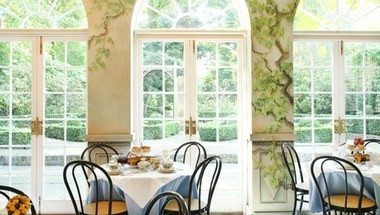 Private Hire
Make the museum the location for your next special event.
Social Media
Connect with The Fan Museum elsewhere online
Join the Newsletter
Get regular updates on upcoming events and new displays.