The Fan Museum's Curator joins The Arts Society Directory of Lecturers
The Fan Museum is delighted to announce that its curator, Jacob Moss has been successful in his application to become an accredited lecturer for The Arts Society (formerly NADFAS).  Jacob is the only speaker currently listed within the Directory as offering fan-themed talks and is looking forward to travelling around the UK, promoting The Fan Museum and educating TAS audiences on the various aspects of the history of fans and craft of fan making.
Jacob remarked: "At the recent TAS Directory Day, an annual event at Westminster Central Hall, I joined 120+ speakers, each allotted just two minutes to publicise their subject and lectures to an audience of 700+ TAS programme secretaries. Although the experience was rather dauting I was pleasantly surprised with the volume of interest. Most of the programme secretaries I spoke with had little idea that fans have such a rich and fascinating history."
Visit The Arts Society website to find out more about their events and education programmes: https://theartssociety.org
Upcoming Events
Wednesday 05 May 2021
19.00–20.15 hrs BST, Wednesday 05 May 2021
The Fan Museum at 30: Director's Choice
Join The Fan Museum's Founder and Director, Hélène Alexander as she reflects on 30 extraordinary years (to the day!) of exhibition making.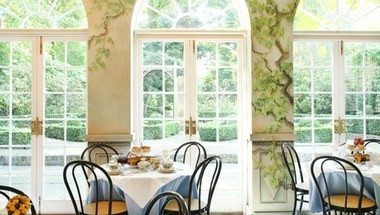 Private Hire
Make the museum the location for your next special event.
Social Media
Connect with The Fan Museum elsewhere online
Join the Newsletter
Get regular updates on upcoming events and new displays.