The Fan Museum's first ever crowdfunding campaign is 50% funded
A huge thank you to everyone who's donated so far. With just ten days left to reach our target sum of £14,000, your support is more important than ever.
From postcards and tote bags to original hand-crafted fans, we have a brilliant selection of exclusive donor rewards.  To date, the most popular reward is a hand-crafted fan printed with a design by Paris-based street artist Nosbe.  Head down to Greenwich Market this weekend and you'll have the opportunity to see Nosbe's brilliant designs being made into fans right before your eyes. Also proving popular are fan making workshops led by master fan maker Sylvain Le Guen, who'll be travelling from Paris on Thursday 12 October especially to lead these exclusive classes for donors who give £60.00.
Awarded in 2015 the title of Maitre d'Art by the City of Paris for his unrivalled fan making expertise, a workshop with Le Guen is a rare opportunity not to be missed.
This weekend join Curator Jacob Moss, Curatorial Assistant Imy Clarke and fan class tutor Victoria Ajoku at Greenwich Market to learn more about the Museum's crowdfunding campaign. See live fan making in action, watch a campaign film, donate and even have a go at fan pleating yourself!
With only 10 days left of this all-or-nothing campaign, can you help us reach our goal?
To find out more please visit: www.artfund.org/street-fans
Upcoming Events
Saturday 23 March 2019
Join The Fan Museum's curator, Jacob Moss and curatorial assistant Scott Schiavone for free-to-attend talks on a range of fan-related topics pertaining to the current gallery displays.
Monday 1st April 2019, 7.30pm
An illustrated talk by Daphne Joynes on the life and times of Admiral Sir William Parker, who with his large family lived at 12 Crooms Hill, Greenwich (now home to the Fan Museum) in the late eighteenth century.
Friday 31st May 2019, 7.30pm
Advance booking is now open for the showcase of Song of Myself, a celebration of the great American poet Walt Whitman, written for the 200th anniversary of his birth by Wayne Adrian Drew.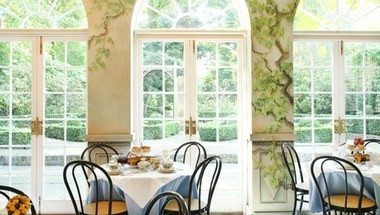 Private Hire
Make the museum the location for your next special event.
Social Media
Connect with The Fan Museum elsewhere online
Join the Newsletter
Get regular updates on upcoming events and new displays.