The Worshipful Company of Fan Makers launch special edition fan by leading UK fashion designer, Stewart Parvin, MVO.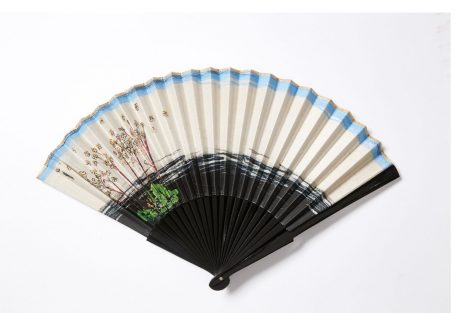 Referencing the impact of COVID-19 on so many lives in 2020, the custom-designed fan sees Parvin, designer of many of Her Majesty The Queen's most striking and elegant outfits, team up with the Worshipful Company of Fan Makers, with the aim of raising funds for Lord Mayor's Charitable Appeal.
In this, Parvin's first accessory for general sale, the designer has been inspired by themes of resilience, hope and a brighter future. There is a movement from darkness to light with a rainbow of promise and blue sky of hope arising from the dogged determination of the key workers throughout the pandemic.  The design includes flowers of London Pride, the first plant to appear on the rubble of the Blitz bombsites.
CLICK HERE to visit The Worshipful Company of Fan Makers website and place orders for this beautifully conceived collector's item.