London Volunteer Awards 2012
London is a city which is renowned for its cultural and artistic diversity. Hosting more museums than any other major city, we are privileged to be able to enjoy these Wunderkammern of knowledge, both large and small. But without the generous help of volunteers, who give their time, dedication, enthusiasm and knowledge, many smaller museums would struggle to survive.
Several of our lovely volunteers have been with us for a considerable length of time and each, both old and new, bring something valuable to the museum. We are therefore pleased beyond measure to sing the praises of one of our volunteers: Mrs. Sheila Sterling. When the museum opened back in 1991, Shelia was one of the first to greet visitors as they came through the door. Twenty one years later, Sheila can still be found at the front desk, warmly welcoming members of the public.
Sheila's passion and enthusiasm is infectious: not only does she bring a smile to the faces of visitors, but also to the faces of her colleagues. Her love for languages has added immense value to the museum, as she is always ready with a phrase or two in French, Spanish, Russian and even Japanese!
It will therefore come as no surprise that Shelia was highly commended at the London Volunteers in Museums Awards 2012, within the category of 'Long Service'. So from all at The Fan Museum, a huge thank you to Sheila for all your hard work and enthusiasm over the years.
For anyone interested in becoming a volunteer at The Fan Museum, please click here for further information.
Upcoming Events
Saturday 31st August 2019
Local residents can visit us for FREE* on Saturday 31st August between 11am-5pm
Friday 11th October 2019, 7:30pm
Advance booking is now open for the preview of The Darkling Heart, an original play depicting the remarkable relationship between Thomas and Emma Hardy by Wayne Adrian Drew.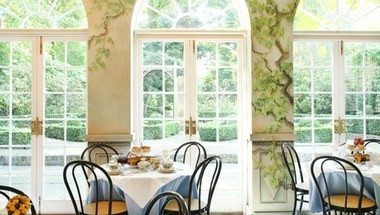 Private Hire
Make the museum the location for your next special event.
Social Media
Connect with The Fan Museum elsewhere online
Join the Newsletter
Get regular updates on upcoming events and new displays.