Volunteer Open Evening – Wednesday 19th February
The Fan Museum is a small, independent organisation which does not receive public funding. We rely on a team of wonderful volunteers who make an important and valued contribution to our success.
Volunteering opportunities include welcoming visitors, stewarding exhibitions, working in our gift shop and much more.
We would love to hear from anyone who might be interested in volunteering with us, and would like to invite you to an open evening on:
Wednesday 19th February 2020
16:00 – 19:00
The evening will be an opportunity to view our displays, meet some of our current volunteers and staff and find out more about our volunteering opportunities.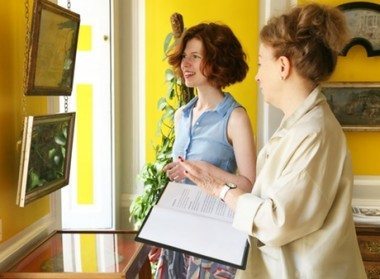 Please RSVP to e.king@thefanmuseum.org.uk or telephone 020 8305 1441
We look forward to welcoming you to the Museum.
Upcoming Events
Wednesday 25 May 2022 at 19.00hrs BST
In eighteenth and nineteenth century Europe, assemblies and balls were the centre of the Season where complex dances and social relationships played out. A plethora of dance manuals and sheet music were created to teach the music and social etiquette of the assembly rooms, which included the popularisation of the Country Dance fan and Quadrille fan. Join TFM Curatorial Assistant Ailsa Hendry as she explores the relationship between dance, fans, and society during this period.
Wednesday 22 June 2022 at 19.00hrs BST
The French term trompe l'œil can be translated as 'trick of the eye' and applies to works of art which create an illusion of a real object or scene. Although its origins can be traced back to the Classical period, the trompe l'œil phenomenon is especially prevalent in the eighteenth century and is applied in varying ways to fans throughout the period. Join TFM Curator & The Arts Society Lecturer, Jacob Moss as he explores the trompe l'œil trend as seen on a variety of eighteenth century fans from the Museum's outstanding collections.
Wednesday 27 July 2022 at 19.00hrs BST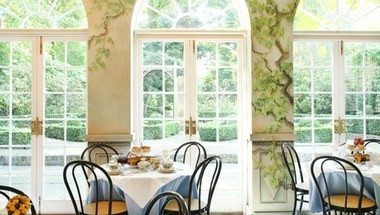 Private Hire
Make the museum the location for your next special event.
Social Media
Connect with The Fan Museum elsewhere online
Join the Newsletter
Get regular updates on upcoming events and new displays.