We launch our first ever Art Happens campaign to help fund pioneering fan making project
Earlier this year the little-known craft of fan making was included in the Radcliffe Red List of Endangered Craft, categorised as at serious risk of no longer being practised in the UK. Launching via Art Fund's crowdfunding platform Art Happens, we are campaigning to raise £14,000 to help realise an innovative project which aims to reinvigorate this once thriving craft form.
Street Fans plans to unite two seemingly disparate spheres of artistry: fan making and street art. An international cast of 30 artists including RUN, C215, Nathan Bowen, Sr. X, Himbad, Otto Schade and Dale Grimshaw will team up with leading contemporary fan maker, Sylvain Le Guen, to design and create one-of-a-kind folding fans which we plan to exhibit later this year.
Sr. X, participating artist, said: "Linking the expertise and tradition of The Fan Museum and Master fan maker, Sylvain Le Guen, with some of the very best street artists of the current scene is what makes this project so exciting, innovative and unique."
Street Fans offers The Fan Museum a special opportunity to collaborate with an exceptional group of artists, who we believe could bring a transformative perspective to the historic craft of fan making.
The generosity of your donations will be richly rewarded via a range of exclusive collectables including limited edition prints and, for the top tier of donors, fans hand-crafted by Sylvain Le Guen and decorated with reproductions of the artists designs. The topmost contributor to the campaign will be rewarded with an original mural created by rising star of the UK street art scene, Artista. Other reward experiences include a champagne afternoon tea in our elegant Orangery and a chance to learn about the art of fan making at a workshop led by Sylvain Le Guen.
To find out more and donate, please visit:
Upcoming Events
Wednesday 07 July 2021
19.00–20.00 hrs BST, Wednesday 07 July 2021
The Fan Museum at 30: Seduced! Fans & the Art of Advertising
Join The Fan Museum's curator, Jacob Moss as he reflects on the 2014 exhibition, Seduced! Fans & the Art of Advertising. Jacob will discuss some of the exhibition's key themes and illustrate a selection of early advertising fans dating from the late-19th century through to the interwar period.
The talk is offered free-of-charge and will take place on the Zoom conferencing platform.
Advance booking is essential. To book, please email info@thefanmuseum.org.uk stating your full name.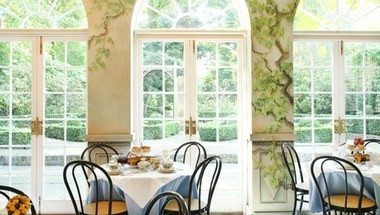 Private Hire
Make the museum the location for your next special event.
Social Media
Connect with The Fan Museum elsewhere online
Join the Newsletter
Get regular updates on upcoming events and new displays.