We're 100% funded. Thank you!
We are thrilled to announce that our first ever Art Happens crowdfunding campaign achieved its goal of raising £14,000.
Thank you to each and every one of our wonderful donors. We literally couldn't have done it without you.
With Street Fans set to launch in just under 5 weeks time, we'll be working toward bringing this exciting project to fruition. Keep a look out for regular progress updates as we hurtle toward the exhibition launch on Tuesday 19 September.
Once again, thank you for supporting the campaign. We look forward to putting fan making back on the map!
Upcoming Events
Monday 5th March 2018
To coincide with The Fan Museum's new exhibition, Early Printed Fans, Patricia Ferguson (Project Curator, Monument Trust, 18th Century Prints and Ceramics, British Museum) will deliver an illustrated lecture relating to her fascinating exhibition at the British Museum, Pots with Attitude: British Satire on Ceramics, 1760 – 1830.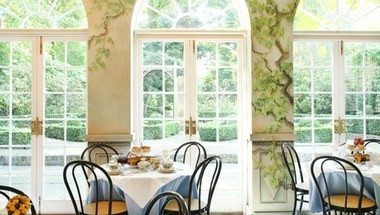 Private Hire
Make the museum the location for your next special event.
Social Media
Connect with The Fan Museum elsewhere online
Join the Newsletter
Get regular updates on upcoming events and new displays.