We're 100% funded. Thank you!
We are thrilled to announce that our first ever Art Happens crowdfunding campaign achieved its goal of raising £14,000.
Thank you to each and every one of our wonderful donors. We literally couldn't have done it without you.
With Street Fans set to launch in just under 5 weeks time, we'll be working toward bringing this exciting project to fruition. Keep a look out for regular progress updates as we hurtle toward the exhibition launch on Tuesday 19 September.
Once again, thank you for supporting the campaign. We look forward to putting fan making back on the map!
Upcoming Events
Saturday 23 & Sunday 24 September 2017
The Fan Museum is joining forces with Greenwich Market, to stage a two-day Street Fans extravaganza. Open to all ages, this dynamic event offers a chance to try fan-making and watch internationally renowned street artists Skeleton Cardboard, Nathen Bowen and Codex Urbanus paint live amongst the hustle and bustle of the vibrant market scene.
Tuesday 10 October 5:30-7:00pm, 2017
Join Master Fan Maker Sylvain Le Guen and Curator Jacob Moss in conversation on fan making; past, present and future
Sunday 10th December 2017
Advance tickets are now available for the costumed & candlelit reading of Wayne Adrian Drew's new critically acclaimed play about Jane Austen and her Blackheath relative, Edward Cracroft Lefroy…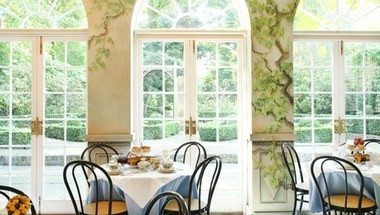 Private Hire
Make the museum the location for your next special event.
Social Media
Connect with The Fan Museum elsewhere online
Join the Newsletter
Get regular updates on upcoming events and new displays.