The Fan Museum is seeking to appoint a Curatorial Assistant to assist the Director and Curator across a range of activities…
Opportunity type: Permanent, Full-time
Working hours: 40 hours per week (5 days)
Salary: £18,000 per annum
Location: Greenwich, London
Closing date: 20.04.2018
Post Description
This post will assist and support the work of the Museum's Director and Curator, dealing with collection research & documentation practices, displays and exhibitions, loan administration, marketing & communications and specialist enquiries.  You will need a degree or post-graduate degree in either museum studies, art history or a related field.  In addition, you will need excellent written, research, and organisational skills. Your well-developed interpersonal skills will enable you to work effectively as part of a team and collaboratively across the Museum's operative spectrum. You will also be able to prioritise your work to meet deadlines, and maintain your attention to detail under pressure.
For full job description please follow the links below:
TFM CURATORIAL ASSISTANT JOB DESCRIPTION 2018
CURATORIAL POST INTRO TEXT 2018
To apply for this position please read the job description and submit a cover letter and CV to:
Jacob Moss, Curator
j.moss@thefanmuseum.org.uk
Upcoming Events
Monday 18th November 2019, 7:00pm
An enchanting Chinese Opera performance by acclaimed artist Kathy Hall.
Friday 6th December 2019, 7:30pm
A new play about Robert Louis Stevenson.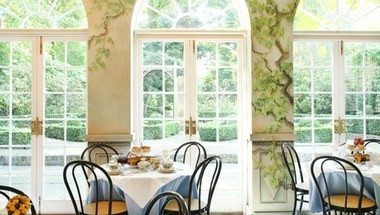 Private Hire
Make the museum the location for your next special event.
Social Media
Connect with The Fan Museum elsewhere online
Join the Newsletter
Get regular updates on upcoming events and new displays.