Winter 2016/17 Opening Times
Winter 2016/17 Opening & Closing Times
at The Fan Museum

December 2016
Saturday 24 December: 11.00 – 5.00pm
Sunday 25 December: Closed
Monday 26 December: Closed
Tuesday 27 December – Saturday 31 December: 11.00 – 5.00pm
January 2017
Sunday 01 – 23 January (inclusive): Closed
Tuesday 24 January onwards: 11.00 – 5.00pm
(Closed Mondays/12.00 – 5.00pm Sundays)

The Orangery will be open for Afternoon Tea on the following days:
Tuesdays and Sundays for reservations
(CLOSED 1 – 23 January 2017)
Most* Fridays and Saturdays for walk-in service
(CLOSED 10, 16, 17 & 25 December 2016 and 1 – 23 January 2017)
Bank Holiday Tuesday 27 December
13.45 / 14.15 / 15.15 / 15.45hrs
*Occasionally, the Orangery will be closed due to private functions or museum events.  Please contact the museum (020 8305 1441 or info@thefanmuseum.org.uk) directly or check the website for details of closures.
Upcoming Events
Monday 16th April 2018
To continue the series of events to coincide with The Fan Museum's new exhibition, Early Printed Fans, Hélène Alexander, The Fan Museum Founder and Director, will deliver an illustrated lecture about a printed fan published in support of the Jacobite uprising of 1745. Mrs Alexander's research on the subject is both detailed and fascinating.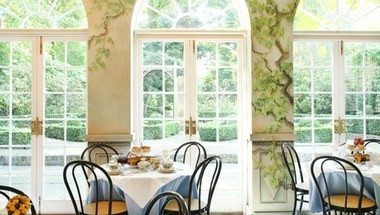 Private Hire
Make the museum the location for your next special event.
Social Media
Connect with The Fan Museum elsewhere online
Join the Newsletter
Get regular updates on upcoming events and new displays.