Permanent Display
An introduction to fans, their history and how they are made
The Fan Museum holds a world-renowned collection of fans and fan leaves which include the splendid Hélène Alexander Collection and further acquisitions, gifts and bequests which have been received since the museum opened to the public over twenty years ago.
The collection is comprehensive, with examples from all over the world from the 11th century to the present day. The collection is particularly strong in 18th and 19th century European fans.
For conservation reasons it is not possible to display the whole collection together at any time; therefore the museum features two distinct displays. The first is permanent and serves as an introduction to fans: their history, how they are made, the materials used, and the various types and sources of fans. This permanent display is mainly housed on the ground floor of the museum and is divided between two rooms.
Reception Room
Un-mounted and extended European fan leaves dating from the seventeenth and eighteenth centuries, includes a depiction of the Grand Dauphin's twentieth birthday celebration. Painted in body colour on vellum, this fascinating 'window' onto Court life during the reign of Louis XIV is one of the museum's many highlights.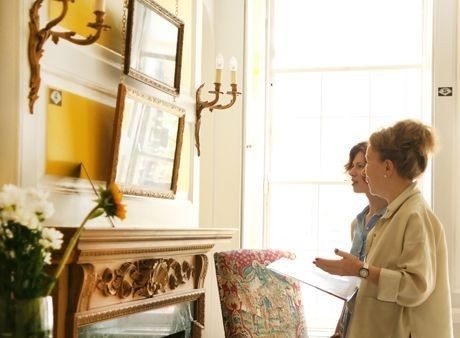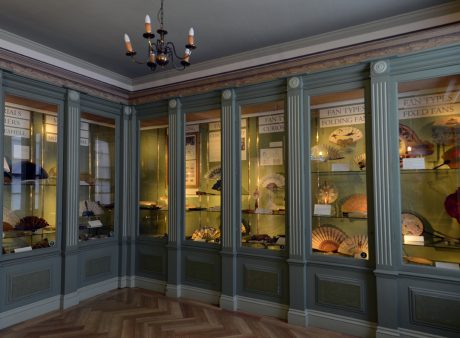 Green Room
Largely devoted to explaining how fans are made, two of the museum's 'gems' are also displayed in this space: a fan painted by Walter Sickert and a fan-shaped design by Paul Gauguin. Occasionally, fans are loaned to other museums so if your visit is specifically motivated towards viewing a particular object, we would advise contacting us to check whether or not the object is currently displayed.
Museum Opening Times
Tuesday - Saturday
11am - 5pm
Sunday
12pm - 5pm
Planned Closures
12 Crooms Hill, Greenwich,
London SE10 8ER
Admission
National Trust Members:
50% discount on the adult price ticket
Free Entry for...
Children under 7, Art Fund Members and London Pass Members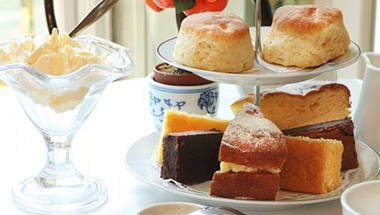 Tea in the Orangery
Enjoy afternoon tea in the beautifully muraled museum orangery.