Privacy Statement
Learn what personal information this website collects and how it will be handled.
At The Fan Museum we respect your right to privacy online. Except where required by law we won't share your information with any third parties and will take all practical steps to ensure that it is kept secure.
MailChimp
Our email marketing is powered by MailChimp and so when you subscribe to our emails your details are held securely by them and far more safely then we could ourselves. As a respected service provider they won't share your information with any third parties or contact you directly at any time. Their full Privacy Policy is available to read here: http://mailchimp.com/legal/privacy/
PayPal
We use PayPal for processing purchases made through this website. The information received by us is only that needed to process your order and does not include any personal financial information such as credit card numbers or bank account details. Purchases are processed securing by PayPal and information submitted during checkout conforms to their own Privacy Policy, available to read here: https://www.paypal.com/uk/webapps/mpp/ua/privacy-full
Cookies
Like most websites we use cookies to monitor usage to help us understand how our site is being used and allow us to enhance the user-experience for visitors. We aren't affiliated with any online advertising networks and we don't use tracking is such a way that individual users are personally identifiable.
You can control cookies access by adjusting your browser settings, but it's important to be aware that some cookies used are essential and the website may not function as expected without them.
If you have any concerns or questions about our use of cookies or our privacy policy in general please do get in touch.
Museum Opening Times
Tuesday - Saturday
11am - 5pm
Sunday
12pm - 5pm
Planned Closures
12 Crooms Hill, Greenwich,
London SE10 8ER
Admission
National Trust Members:
50% discount on the adult price ticket
Free Entry for...
Children under 7, Art Fund Members and London Pass Members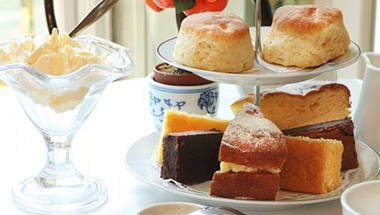 Tea in the Orangery
Enjoy afternoon tea in the beautifully muraled museum orangery.